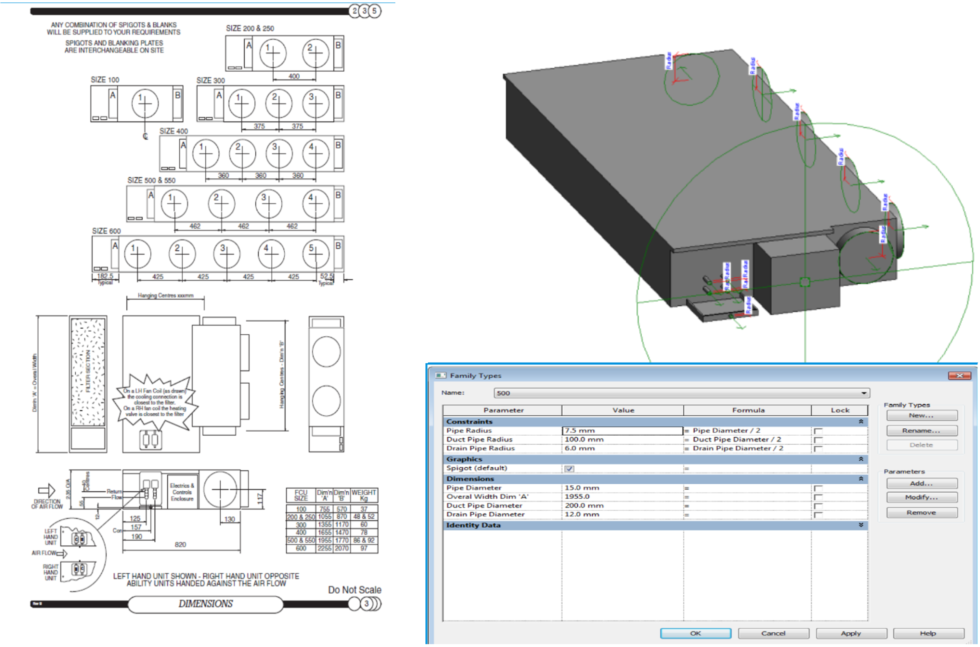 REVIT CUSTOM CONTENT MODELS FOR PRODUCT MANUFACTURERS
Revit BIM custom content product models created for manufacturers of mechanical, electrical, lighting, piping, plumbing, HVAC, furniture, etc., of equipment specified by construction trades requiring Revit-based LOD 300 models.
We develop BIM-ready Revit family models that are created for manufacturers that are used by Architects, Engineers, and Construction Trades which are easily implemented into all phases of BIM.
We use the originating product models from AutoCAD, MicroStation, SolidWorks, Creo, Inventor, PDF-based data sheets, etc., as inputs.
We support Revit families of any size or complexity. We take on your product designs and simplify them into a 3D-based family model while establishing its parameters and key site-based connection locations. File deliverables are Revit family models .RFA and .DWG that is developed into their unique specifications.
No matter the information provided or deliverables required, we apply Revit's flexibility and power to confidently meet industry expectations.